Pole Fields

Public Landscape in Chicago, 2012


Team: Clare Lyster with Joanna Nika
Client: Lawndale Development Corporation

Pole Fields is a public landscape proposal that uses recycled telephone poles to infill vacant lots in an impoverished and de-industrialized neighborhood on the south-west side of Chicago. The poles are painted a series of bright colors and installed as forest-fields with small program voids (clearings) carved out for public occupation. LED strip lighting is routed into the poles surrounding the voids as well as on street edges and triggered by passers-by.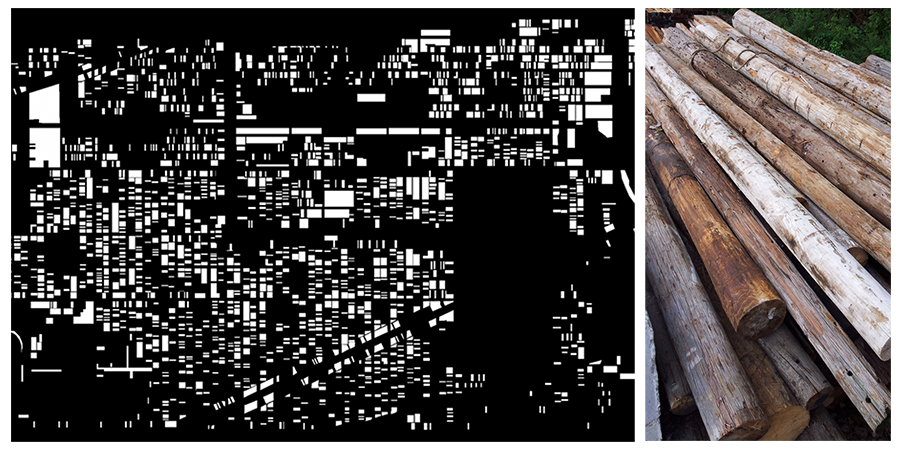 Clare Lyster Urbanism and Architecture (CLUAA) 2023 — Chicago, Illinois